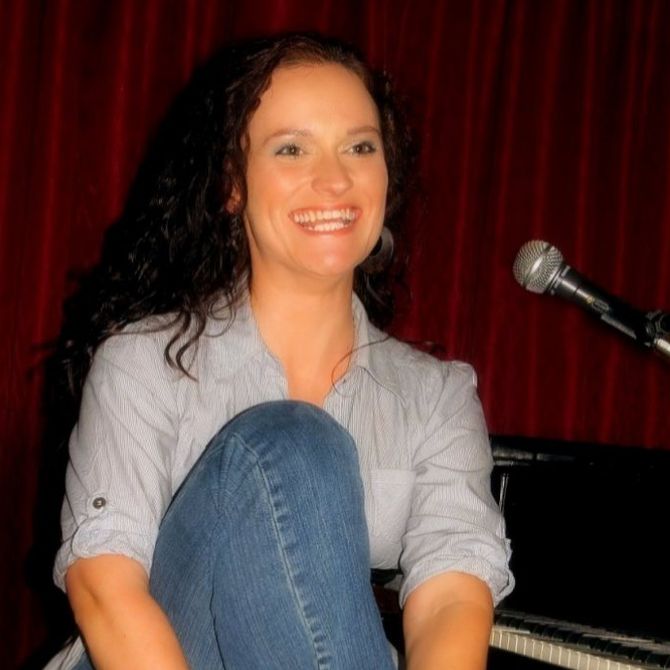 Folk Rock from Chattanooga Tennessee
Holly is a native of Chattanooga and has lived there her entire life. She began her musical career with the obligatory piano lessons at the age of 6 but soon lost interest until discourse in her fledgling teen band prompted her to rededicate herself to playing her own instruments and be less dependent upon others for her musical outlet. She had always sung and now, at the age of fifteen, she began playing guitar. A couple of years later she fell in love with a light mahogany 12 string and has never looked back. As far as singing, she explored any material she could really get into. She seemed to identify with the independent spirit of Ani Difranco and is inspired by Beth Hart's work.
Her voice is often compared to Natalie Merchant or Patty Griffin with a little Janis Joplin thrown in for good measure. It is both evocative and smoky but cannot hide a slight fragility that creeps in and betrays the carefully crafted façade, revealing the femininity that makes her voice so arresting.
After a series of emotional let downs in her personal life, she felt compelled to put her feelings and emotions into music. So far, Holly requires a very strong sentiment to write. She proclaims, "It's the way I get it all out. Lay it down on paper so I don't go crazy!" This obviously results in exposing some personal details of her life which she has not always been comfortable sharing with the public. It's a difficult balance that she often struggles to find. She hopes one day to be able to write from other people's experiences so she can better identify with the plight of others. In April 2012, Holly released her debut album "So Far from Reality." The album is mostly comprised of compositions formed from the personal experiences that Holly was compelled to write about and is available for download at Apple iTunes, Amazon.com and CD Baby.
Holly McCormack promo video
Fake Plastic Trees
Holly McCormack