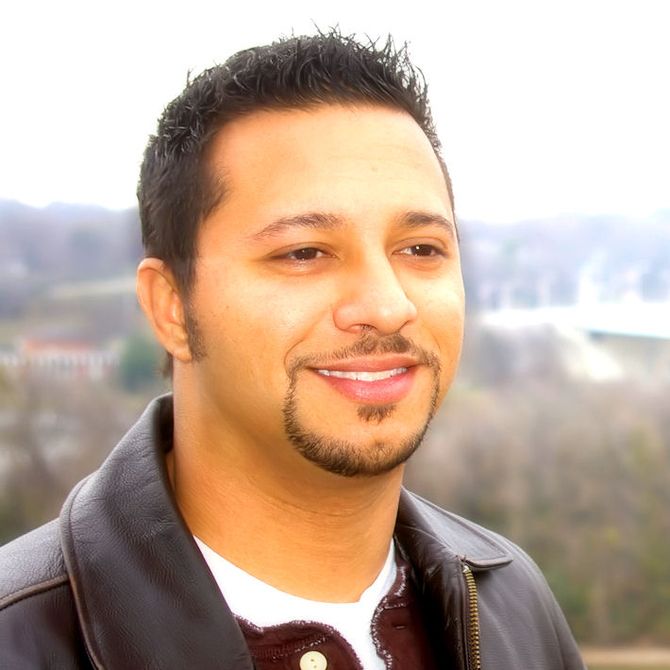 Soulful vocalist from Chattanooga Tennessee
Born in Chattanooga, TN in 1977, Brian Minshew began singing at a very early age. He grew up listening to his mother sing around the house and his father's band on TV. He became serious about his own talent during his senior year in high school and received a scholarship in music from the University of Tennessee, where he graduated with a degree in Vocal Education.
While honing his skills and developing his musical career, Brian took the opportunity to sing open mike nights while living in Nashville almost every weekend. He would join in with different artists and bands as a journeyman musician just to get the chance to play live gigs. He enjoyed singing karaoke, as well, and one of his favorite artists to emanate was Vince Gill. Brian loves country songs, but his trademark is his ability to deliver them with a distinct rhythm and blues style. When he auditioned for American Idol several years back, Brian made it into the third round of finalists in Chicago. He was told by the panel of judges that he had a "unique, fresh, sound."

As a working musician, Brian has performed at the annual Riverbend Festival in Chattanooga and has fronted for "The Sterchi Brothers Band" and "The Core." A fixture at the entertainment restaurant, The Station House, since 2002, Brian enjoys singing amidst the history of the Chattanooga Choo-Choo.

Some of Brian's most recent work includes an appearance on Michelle Holder's CD, Heartfelt, on which he accompanies her in the duet, "Love Until." The song has garnered radio airplay in Austria and throughout Europe. In 2005, Brian teamed up with former Station House performer, Kesia King, to win "Best Duet of the Year" for the Chattanooga area.

In 2007, Brian signed a recording contract with Backyard Records and began work on his own album, Notes on the Human Condition. The first single released off the album was a cover of the Traffic classic, "Low Spark of High Heeled Boys". Immediately following that release, Brian began serious work on the rest of the album. It was produced by longtime friend, Michelle Holder and Michael "Goose" Goodrich who has worked with the likes of James Brown, Razzy Bailey and "The Manhattans." The album features strong vocals laid over dark and edgy arrangements, with some excellent saxophone work from Elbert Durham. The contemporary rock and roll background, along with the rhythm and blues subtleness, gives the album an easy listening feel that fans of all genres will enjoy.  
Notes on the Human Condition
Brian Minshew